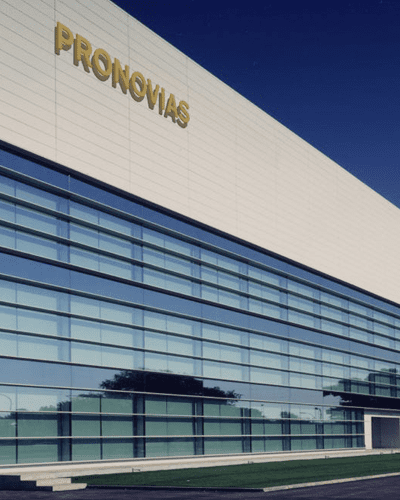 The Pronovias collection features a wide range of styles and silhouettes, and each dress is designed with careful attention to craftsmanship and construction so as to ensure an exceptional fit.
Country: Barcelona, Spain
Prices From: $3,000 - $5,000
---
Based in Barcelona, PRONOVIAS GROUP is the global leader in bridalwear and has dressed brides in more than 105 countries for over 50 years. In 1964, the company presented its first prêt-a-porter wedding collection. Today, the company's glamorous bridal dresses are distributed through more than 60 Pronovias stores and 3,800 independent points of sale around the world. Hervé Moreau, the Artistic Director since 2013 describes the Pronovias bride as elegant, beautiful and sensual – and those feelings are gorgeously translated in his fashion-forward designs. He is noted for creating the most stunning haute couture wedding dresses, and the brand's ability to customize these one-of-a-kind dresses allows Pronovias to truly create the dress of your dreams.