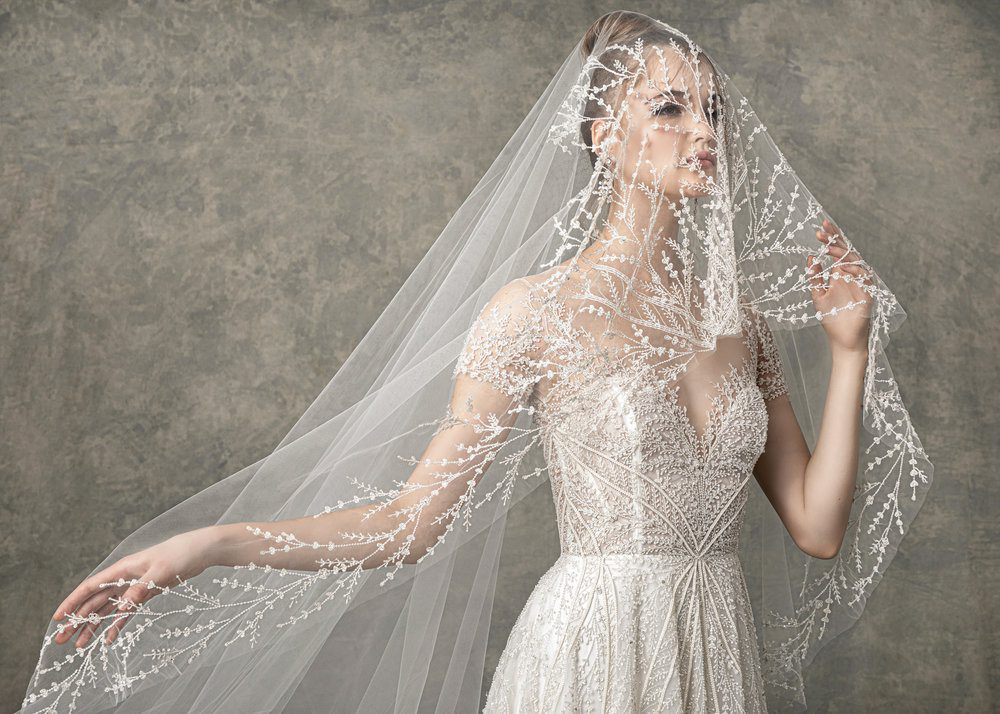 Blossom Veils & Accessories is line of luxurious bridal accents created brides who appreciate pieces that are fresh, exquisitely crafted, and unique.
Country: New York, USA
Prices From: $250 - $1,650
---
Established in 2011, Blossom Veils & Accessories hit the forefront of the bridal industry creating trends for a modern bride using craftsmanship derived from a family trade. The artisans at Blossom do the finest and most intricate embroidery and bead work in the world with the very techniques once used to gild the Kings and Queens of India. All veils and accessories by Blossom are created from the highest quality silks and chiffons, trimmed with satin and organza, and embellished with Swarovski crystals, glass beads, opal, moonstones, and mother of pearl. We believe each detail has the opportunity to express a bride's individuality with a design that is defined by generations of integrity and expertise. She is carrying with her a legacy of charm and artistry that will enchant the memories she keeps from her wedding day. Brides who choose a Blossom piece are adorning themselves with a work of art. Blossom veils and accessories and are sold throughout the world through fine retail stores.