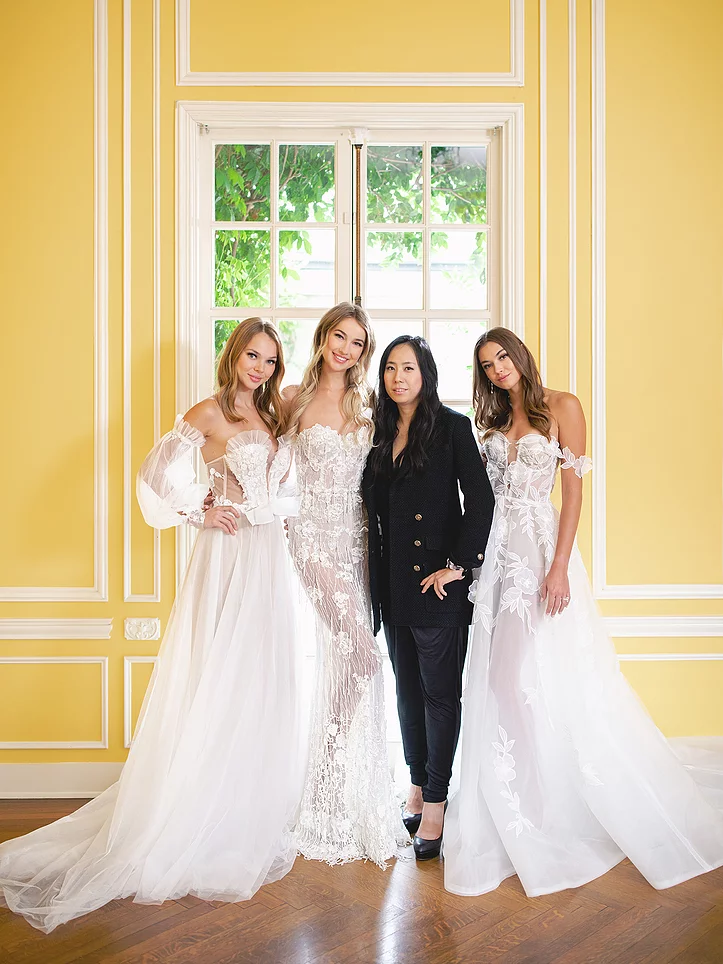 Whimsical and gorgeous, Estee Couture wedding gowns combine modern trends with timeless, chic bridal designs for a line of couture bridal gowns perfectly crafted for the contemporary bride.
Country: California, United States
Prices From: $3,300 - $7,000
---
Creative director Estee Yao is a bridal and evening couture designer, who has mastered the art of creating luxury dresses during the course of her career. Estee has been the light and talent behind successes for top couture projects and design houses- including the likes of Max Azria Atelier (BCBG) and Richard Tylor.
Estee Couture bridal gowns capture the essence of sophisticated luxury by provoking femininity, allure, and glamour, making her brides feel ultra feminine and undeniably chic. Estee appreciates that bridal gowns can be whimsical and playful. Featuring light-weight silk fabrics, French tulles, and laces, these wedding gowns are delicate and ethereal. They are perfect for the modern bride who is not only fashion aware but also, a timeless beauty. The designer's focus on movement and flow result in a collection of bridal gowns that are truly unique, unforgettable, and effortless.